This week's guest post is from prolific children's author Alexa Tewkesbury. Alexa's books are particular favourites of my seven-year-old daughter and mine, so I'm chuffed to host her. She talks about getting ideas, reading other authors and the simple joy of writing for young readers. Are you sitting comfortably?
The toughest critics
They say (whoever 'they' are) that children are the toughest audience. A hard readership to coax into your corner. Children know what they like. Why waste time on what they don't? Well, harsh critics they may be, but children also have magnificently hungry brains. And with that hunger comes an imagination that's unfettered and vibrant, ever-ready to explode into action. That's the privilege of writing for an audience of children. Their imaginations have no constraints – and neither should the imaginations of their storytellers.
In children's literature, kids can walk through a wardrobe and find themselves in a snow-covered land; schools of wizardry exist in fantastically gothic castles; teenage boys lead crazy double lives outwitting evil villains and living to tell the tale; bears wear hats and arrive from darkest Peru at Paddington Station, with nothing but a suitcase and a label saying: 'Please look after this bear'.
There are no limits. Only the ones in our heads.
Avoiding preachiness
My children's writing to date has been largely for the Christian market, and generally I've been commissioned for the books I produce – which makes me very fortunate, I know. Still, once the excitement of reading the email containing those magical 'we'd like a new book from you' words has just slightly abated, the reality of coming up with a story that's right for the intended age group, as well as fitting within the publisher's parameters, hits home.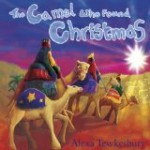 My brief (as far as there is an actual 'brief') is to come up with and explore quite specific themes, and it can be challenging getting particular points across whilst trying not to be heavy-handed or patronising. Children don't want to be preached at. They just want a good story. Christian books for children might have an underlying purpose, but that's no reason why writers can't let their readers' imaginations fly. In fact, perhaps they should be allowed to fly all the more.
Fleshing out characters
So, where to start? For me, very often with a large mug of coffee. If I have an idea in my head already, then comes the scribbling. I like to write to quite a detailed framework, so my scribbles are extensive and my coffee goes cold. That's not to say that the plot might not change once it begins to evolve into a narrative. As I begin the fleshing out, key characters might undergo distinct personality changes from their initial sketchy outlines. (Often they seem to manage that all by themselves!) Even complete sex changes aren't beyond the bounds of possibility. And as the characters metamorphose, so may their situation. I love getting to the stage where they begin to interact. I know that I want to get them from point A to point B in their development, but how that is actually achieved unfolds in greater detail as I grow to understand them and they get know each other.
Reading other writers
I also love the 'flow' days, when the story seems to write itself and the words pour out. If I'm honest, I don't get many of those. When I'm spending more time gazing out of my window than at my computer screen, I know I'm in severe need of an injection of another author's extraordinary imagination. I find that reading someone else's heart and soul is a truly powerful means of unlocking my own. David Almond (Skellig and Kit's Wilderness, among others) puts words together in a magically musical and poetic fashion, building a landscape and an atmosphere that nudges at all the senses and never fails to kickstart my creativity when it's starting to flag. Anthony Horowitz's Alex Ryder series reads like a filmscape. I'm hurled into seemingly impossible scenarios, and yet the pace and attention to the minutest detail catapult me into joyous belief! There are no limits in Anthony Horowitz's head, and his stories have the potential to sweep away those in mine.
I've now written some twenty books for children (pre-school age/7-12s), together with a still-burgeoning series of daily devotionals for 3-6-year-olds. I spend a lot of time immersed in worlds that aren't my own. And I'm still experimenting with narrative styles. The way I put words together rarely sounds exactly as I'd like it to. But maybe that's all part of growing into being a writer. Perhaps we have to evolve as storytellers along with our characters … I think I'll let mine keep taking the lead.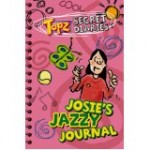 Alexa Tewkesbury's books include the Topz Secret Diaries series, The Christmas Star's Big Shine, What's Christmas?, The Camel Who Found Christmas, The Perfect Christmas Present, the Pens series, and the new Topz Secret Stories series. She also writes poetry and screenplays, and is an actor and voiceover artist. www.alexatewkesbury.com
No related posts.