Who knows what's in the mind of an editor? I decided to ask one of them for his top tips on pitching freelance work. Ian Wylie is editor of the Guardian newspaper's weekly Work and Graduate sections. He also writes on business issues for a wide range of titles in the UK, Europe and US. In the last 12 months his features have been published in the Financial Times, LA Times, Monocle, Management Today, easyJet Inflight and Velocity. So over to Ian …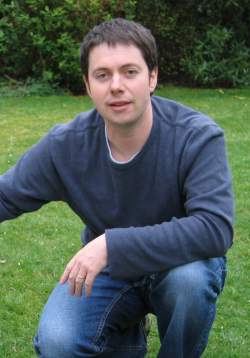 Occasionally poachers turn into gamekeepers, but few hold down both jobs at the same time. I've been a freelance journalist for 15 years, selling ideas to a variety of newspapers and magazines both in the UK and abroad. But for the last 10 years, I've combined my freelancing with a part-time job as a commissioning editor at a national newspaper.

So, to keep the countryside metaphor running, I see things from both sides of the fence. I understand and share the joys and tribulations of both freelances and editors. I know the frustration of spending hours, sometimes days on a pitch only to have it dismissed by an editor within seconds or, worse, get no response at all. Likewise, I know how tiresome it can be to wade through hundreds of pitches a week from freelances who seem never to have read your newspaper section.
There are no definitive rights and wrongs to successful pitching. Most of what you're about to read is just my take on the subject: what I've found to be successful along with my own pet likes and dislikes. At the end of the day, commissioning editors are (mostly) human beings with different styles, opinions, backgrounds, prejudices and hang-ups. And the more you build up a relationship with them, the easier you'll find it to tailor pitches to what they want.
 So here goes, in no particular order, my tips for successful pitching:
Know the publication that you're pitching to inside out.
Make sure you've read the last half dozen issues cover to cover so that you've got a good handle on its style, feel, philosophy, and most importantly – the features that have already run.
Email your idea, don't phone.
Most editors are busy, busy people. Assessing pitches is just one part of their job, and most editors like to do it at a time of their choosing – not when a freelance decides they have something to sell.
Pitch a headline, standfirst and summary paragraph.
There's no need to load your email with much else, other than a few lines at the end about who you've written for in the past. Emails with large attachments like pics tend to find themselves deleted on arrival (often by automated spam filters).
Don't pester.
Unless you're pitching a news story that needs to run within the next couple of days, leave it a couple of days or even more before emailing or phoning to follow-up your email pitch. No-one likes a stalker.
Don't overpromise.
If you want to build a long and (hopefully) profitable relationship with a commissioning editor, don't pretend that you and your writing are something that you're not. If your work doesn't match the original pitch, your copy is headed for the spike and you can forget about pitching to that editor again.
Only once you've been commissioned should you ask about payment.
And don't quibble about rates until you have established a track record with that editor.
Hit the deadline.
In my experience, the most successful freelances are not necessarily the best, most eloquent writers. They're the ones who are professional and dependable. Reliability will improve your chances of more successful pitches.
Don't hassle your editor.
Once you've filed your copy, don't hassle for a publication date or a copy of the magazine to be sent to you and your granny. Like I said, editors have many things to juggle and you don't want to get a reputation for being 'high maintenance'.
Keep on keeping on.
Another trait of a successful freelance is persistence. If you don't get a response (positive or otherwise) to your first pitch, try another idea, then another, then another. Hopefully with each knock-back you'll be learning a little more about what the editor is looking for and refine your next pitches accordingly.
Don't ask for ideas.
Don't ask an editor "What sort of features are you looking for?" It's your job to come up with the ideas! Editors aren't in the business of providing employment for freelances. They're in the business of filling big expanses of white space. Instead, make it easier for them by thinking of ways in which your feature idea could be packaged and illustrated by suggesting box-outs, panels, sidebars, pics and graphics.
Would you read it?
And always, always ask yourself the question: Is this a feature
that I would want to read myself?
Excellent advice Ian, and sorry I stalked you to get this article!
Related posts: