"I am so glad I chanced upon this site. I am doing the exercises and enjoying them. I am doing a bit of writing now but that's without any proper learning, just my own outpourings. Maybe I can improve upon it by going through these exercises. Thank you so much."
– Shail, participant on our
free online creative writing course
.
"Thank you for the critique. It has given me the confidence to try the creative writing course. It is so difficult, when you have never put pen to paper before, to muster the confidence to attempt such things."
– Andy Lowe, The Crafty Writer
critiquing service
client.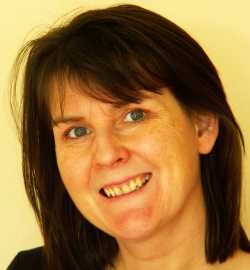 Thanks for working through one of The Crafty Writer's free online writing courses.
Although in the past I have offered to critique your course exercises for a nominal fee, as of October 2010 my workload has increased to the point where I can no longer do justice to the many submissions I receive. So, regretfully I have suspended this aspect of the courses, although you will of course still be able to access the course materials and work through them at your own pace.
Sorry for any inconvenience this may cause you.
Happy writing!
Fiona.