My film, Enemy Lines, has been selected in the short film category at this year's Rushes Soho Shorts Festival: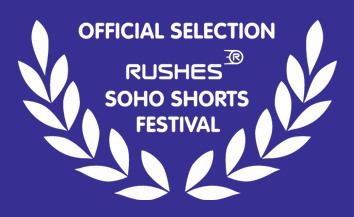 140 new films from 18 countries will be competing in 8 categories:  Long Form, International, Newcomer, Short Film, Documentary, Animation, Music Video and Broadcast Design. The Official Competition Screenings will be held at The Institute of Contemporary Arts in central London.  The Awards Ceremony will be held on Thursday 30th July 2009.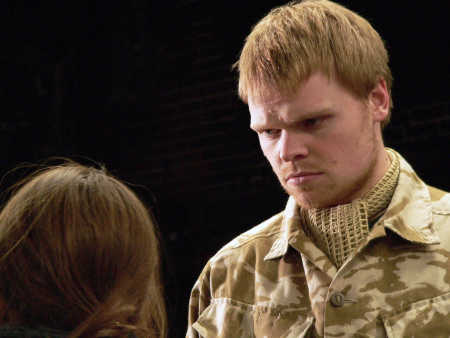 Enemy Lines will be screened on Thursday 23 July (6.30pm , Cinema 1; Saturday 25 July (9pm, Cinema 2) and Wednesday 29 July (9pm, Cinema 1). 
Other films to be screened at the festival include Sadie Frost's Directorial Debut, Danny Boyles End Credit Sequence for Slumdog Millionaire, actors such as Michael Bryne (Gangs of New York), Juliet Stevenson (Bend It Like Beckham), Nick Nolte (Hotel Rwanda, 48 Hours), Connie Fischer (Sound Of Music), Russel Tovey (Being Human), Chris Hehir (Green Street), Danny Cunningham (24 Hour Party People), Jack O'Connell (This is England), comedians such as Adam Buxton Lulu McClatchy and Alexei Sayle, and music videos from McFly to Royskopp, Will Young to Goldfrapp, Coldplay and U2 and many more.
Having grown dramatically every year since its inauguration in 1998, this year's festival runs over 10 days and offers a wide range of events including the Opening Night Premiere 'The Calling', BAFTA Short Filmmakers Market, seminars, panel discussions, guest screening programmes, receptions and exhibitions held in 15 different venues in Soho district.
All events and full booking details can be found on their website:  www.sohoshorts.com.
I'll be going down for the Wednesday screening and will be meeting up with my director, Michael Steel. Please let me know if you're going to any of the screenings.
Related posts: